Are you looking for Wheel Balancing for your vehicle?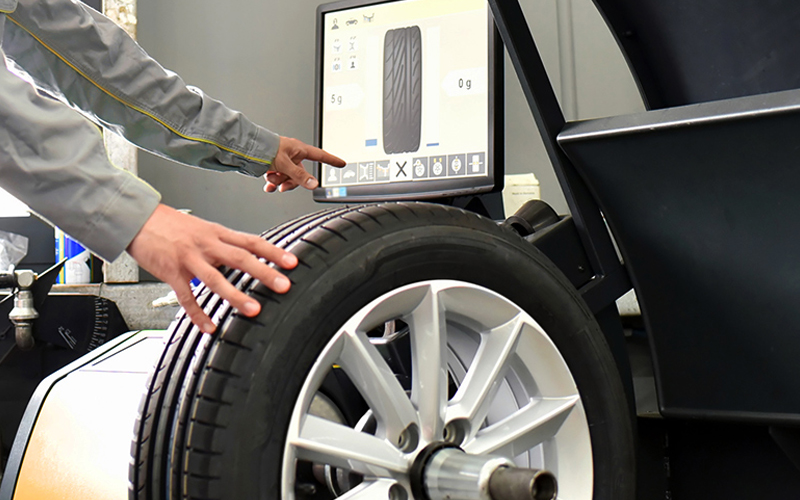 You should consult a reliable wheel balancing Bolton in case you come across the following symptoms of wheel imbalance:
Accelerated and uneven tread wear.
Vibrating steering wheel, floorboard, or seats.
Excessive fuel consumption.
Wobbling of the tyres making it difficult to drive
Difficulty in steering.
Faulty shocks and bearings.
Both wheel balancing and alignment are affected every time you change your car tyres. To ensure that your vehicle's wheels are correctly aligned and balanced, we suggest you visit us at The Arches Garage Ltd.
What is the purpose of wheel balancing?
Wheel balancing refers to the process of balancing the weight of the tyre-wheel assemblies so that they spin uniformly at high speeds. Even a minor imbalance in weight can cause your vehicle to wobble, thereby compromising your overall driving experience. At The Arches Garage Ltd, we can be of great help to you.
Our technicians use top-notch equipment for car wheel balancing Bolton. Based on the requirement, we can perform both static and dynamic wheel balancing.
Our experts will identify the spots of wheel imbalance using state-of-the-art balancers and then add the appropriate counterweights.
Besides opting for wheel balancing during tyre or wheel replacements, we also suggest that you get your vehicle wheels balanced routinely to avoid discomfort while driving. There is a high chance of wheel imbalance due to-
Regular wear and tear of tyre treads.
Deflation of tyres during the winter season.
Bumping into a speed bump or the curb of a pavement.
Regardless of the issue or the type of vehicle that you drive, you can trust the expert hands at our facility.
So, end your search for a "wheel balancing garage near me" and come down to The Arches Garage Ltd for the finest balancing service in Bolton.
If you want to know more about our other services, feel free to call us on 01204 370 864. Visit us at Unit 8B, Riversdale Industrial Estate, Hacken Lane, Bolton, BL3 1SJ during business hours.