Are you looking for Bulb Replacement for your vehicle?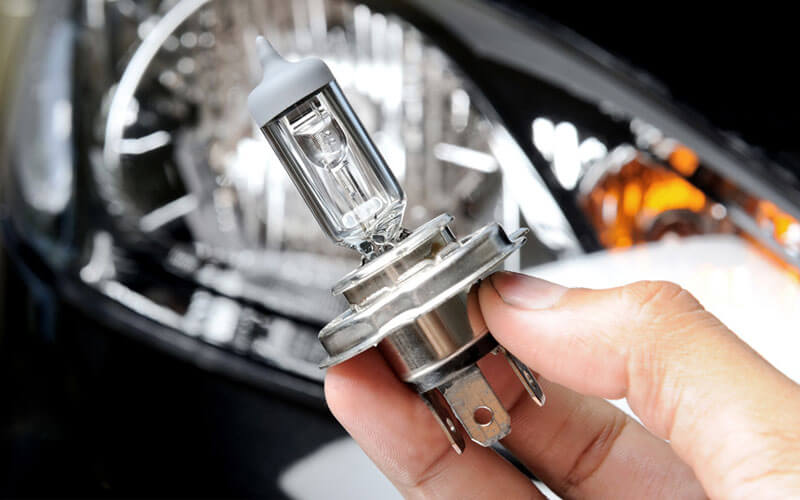 In the UK, automotive light bulbs are manufactured following the standards set by the government. These bulbs are used for brake lamps, headlamps, turning signals and even for the interiors of a vehicle. Since there are too many options in the market, choosing the right one for your car can be a bit confusing.
At The Arches Garage Ltd, we stock an extensive range of vehicle bulbs. Choose one as per your requirement. Our experts will help you to select these products, should you need any assistance.
Types of bulbs available at our facility
Let's take a look at some of the different types of bulbs Bolton you can purchase from us:
Halogen bulbs:

These are the oldest type of automotive bulbs that are still in vogue. These bulbs contain halogen gas which doesn't allow the bulb to turn black. Halogen bulbs consist of a filament composed of tungsten. When current flows through the filament, the unit illuminates.
These are an economical option and thus are preferred by many car-owners.
Xenon HID bulbs:

These are a clear upgrade on halogen bulbs and thus are more expensive too. Since these bulbs are filled with xenon gas, they produce a considerably brighter light compared to halogen bulbs. Hence, these are more effective for the headlamps of your car rather than the interiors.

LED bulbs:

Previously, car-owners used LED bulbs for interior lights only. But gradually, they are becoming more and more popular for their style and longevity. After successful installation, they'll last you for years to come.
The Arches Garage Ltd is one of the leading sellers of automotive bulbs Bolton. Our vast inventory includes top-notch global brands such as Philips, Bosch, OSRAM and more. For any query, feel free to call us on 01204 370 864 or drive down to our facility at Unit 8B, Riversdale Industrial Estate, Hacken Lane, Bolton, BL3 1SJ.