Are you looking for Run Flat Tyres for your vehicle?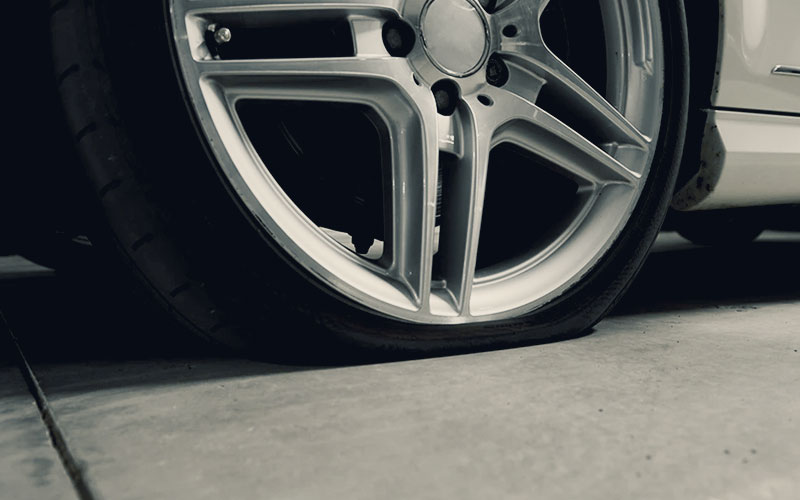 Compared to regular tyres, run-flat tyres are specifically engineered to cover enough distance (up to about 50-60 miles at a limited speed of 50mph) to get you to the nearest garage for repairs in case of a sudden blowout or flat. So, car-owners don't need to pull up immediately and swap units in the middle of the road.
Your search for quality run-flat tyres Bolton ends here with The Arches Garage Ltd. We stock a wide range of run-flat units from leading manufacturers across the world. Some of them are mentioned below:
Bridgestone Tyres
Michelin Tyres
Continental Tyres
Goodyear Tyres
Pirelli Tyres, etc.
Types of run-flat technologies
Self-supporting system: In this system, the tyre comes with a reinforced sidewall construction consisting of some extra layers. These layers play a key role in allowing your vehicle to cover a limited distance in case the tyres become deflated. However, it's essential to note that the distance covered by the tyres after a puncture depends solely on the manufacturer.
Support-ring system: The support ring system of a run-flat tyre includes a round hard rubber resembling a ring. Its main function is to support the vehicle if the tyre loses air pressure.
Are run-flat tyres repairable?
Run-flat tyres cannot be adequately repaired after a puncture. Hence, our certified experts strictly recommend all car-owners to discard run-flats in such a case.
Finally, if you're looking to equip your vehicle with run-flat tyres, it's imperative that you first confirm whether your car has a Tyre Pressure Monitoring System (TPMS). This system makes you aware in case there's a loss of air in the tyre.
Drive down to our garage or call us to get in touch. Our experts will guide you in your search for the best run flat car tyres Bolton.