Are you looking for Engine Diagnostics for your vehicle?
We are The Arches Garage Ltd, one of the most reliable car service garages Bolton.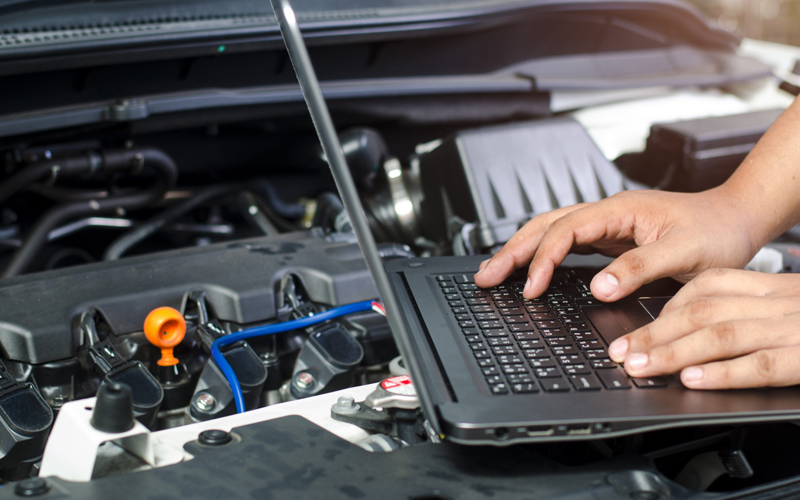 Given the astonishing rise of technological aids in modern cars, we have also up-skilled ourselves to the point when even complicated services like diagnostics do not pose too much of a problem.
We use the latest gadgets, software, car manufacturer manuals and handheld devices to check if any part of your automobile requires special attention.
Note that many of our patrons often get confused between 'diagnostics' and 'engine diagnostics.' The latter is a subset of overall vehicle diagnostics for any possible or lingering issues that may plague your car's fuel injection system, exhaust emissions besides indicating impending failure of crucial parts.
An overview of vehicle diagnostics
Before most parts of cars became computerized, there was simply an 'idiot light' which could detect only a few elementary malfunctions. However, with the introduction of On-Board Diagnostics or OBDs, these technologies became passé.
Today, we can tap into the OBD of your car using a handheld scanner which can make sense of any DTCs generated. The modern-day car diagnostic test Bolton is a technically challenging one, and you will require professional intervention and advice.
That is where The Arches Garage Ltd comes in.
The OBD gathers information from all parts of a car in real-time. An array of sensors feed data into this mother computer, and any deviation from the expected range results in the generation of a DTC or a Diagnostic Trouble Code.
Note that many of our patrons believe that these codes indicate the area and nature of a problem. Actually, a DTC is simply a trouble 'code'. It does not reveal any detail about any issue; rather, we use handheld and standardised Data Link Connectors to tap into the OBD.
A standardised Data Connector can decode any DTC generated. From there, we can deduce which might require repairs or replacements depending on the fault.
Some common error codes we observe frequently in a vehicle's powertrain during car diagnostics Bolton are the following:
P01xx: Here, 'P' denotes a powertrain. The next numeral - 0 - indicates that these codes are generated by EOBD (European OBD) systems- which came into effect from January 1, 2001 for petrol cars and January 1, 2004 for diesel vehicles. In this instance, there is trouble in the fuel system.
P03xx: Indicates a major problem in the car's emission control systems.
P05xx: If we get this error code, something is seriously wrong with your car's 'Idle Air Control Actuator' or IAC actuator, meaning that the engine's idling RPM is higher than normal.
Thus, car diagnostics Bolton allows us to figure out which part of your automobile is under stress.
Benefits of proper diagnostics
There are several evident advantages of professional car diagnostics Bolton. Depending on the work done, some are:
A noticeable increase in your car's mileage.
Greater resale value.
Superior all-round performance.
Still looking for 'car diagnostics near me'?
The Arches Garage Ltd suggests that you stop searching and let us help you with car diagnostic test Bolton.
Give us a chance to prove our worth. We will not disappoint!
For more details, ring us on 01204 370 864.