Are you looking for Car Tyres for your vehicle?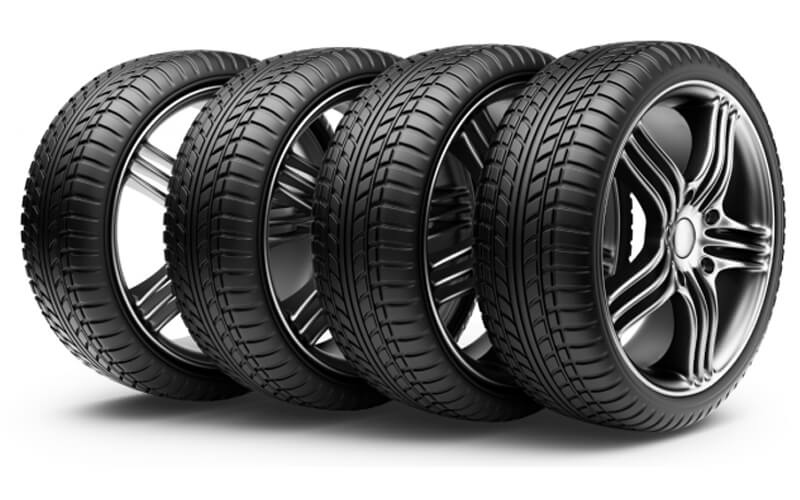 Has your car's performance worsened lately? If your vehicle's components are otherwise functioning optimally, the problem possibly lies with the tyres. It is in your best interest to opt for an immediate replacement.
Please make sure that you opt for tyre replacement Bolton only at a reliable service station. At The Arches Garage Ltd, we stock tyres that have gone through extensive quality checks to ensure superior driving experience, safety and comfort.
Categories of car tyres Bolton available at our garage
Summer Tyres

Summer tyres are manufactured with a hard rubber compound to ensure their durability on hot and dry tarmacs. These units feature shallower tread depth to optimise hydroplaning resistance and traction. You can also expect reduced rolling resistance and enhanced fuel economy with these products.
Winter Tyres

These tyres feature deeper tread patterns and extra number of grooves to provide unmatched handling performance on snow-covered roads. A silica-rich soft rubber compound is used to make these units which ensures flexibility even when the temperature plummets below 7 degrees Celsius.

All-season Tyres

Their unique rubber compounds and blend of features make them ideal for both summer and winter use. When you buy car tyres Bolton from us for all-season use, you are sure to enjoy enhanced braking efficiency on dry, wet as well as icy roads.

4x4 Tyres

SUV tyres at our facility feature deeper tread patterns that are excellent for off-roading. These provide unrivalled grip on loose surfaces such as pebble and mud, thereby offering exceptional steering efficiency.

Performance Tyres

These units are made explicitly for luxury and sports cars, featuring tread patterns that provide outstanding handling performance even at higher speeds and ensure the driver's safety as well.

Run-flat Tyres

Run-flat tyres are manufactured with innovative technologies that allow you to keep driving up to a certain distance at limited speeds even with a puncture.
Our facility stores units in a vast range of sizes to fit all types of four-wheelers. We stock tyres from brands like –
Goodyear Tyres
Michelin Tyres
Avon Tyres
Firestone Tyres
Bridgestone Tyres
Pirelli Tyres
Yokohama
Hankook Tyres, etc.
So, skip searching for the "best car tyres near me" and visit our service station to buy tyres Bolton that suit your vehicle.
We are located at Unit 8B, Riversdale Industrial Estate, Hacken Lane, Bolton, BL3 1SJ. You can either visit us to buy tyres, or book a set online and pay at our facility during fitment.