Are you looking for Air Conditioning for your vehicle?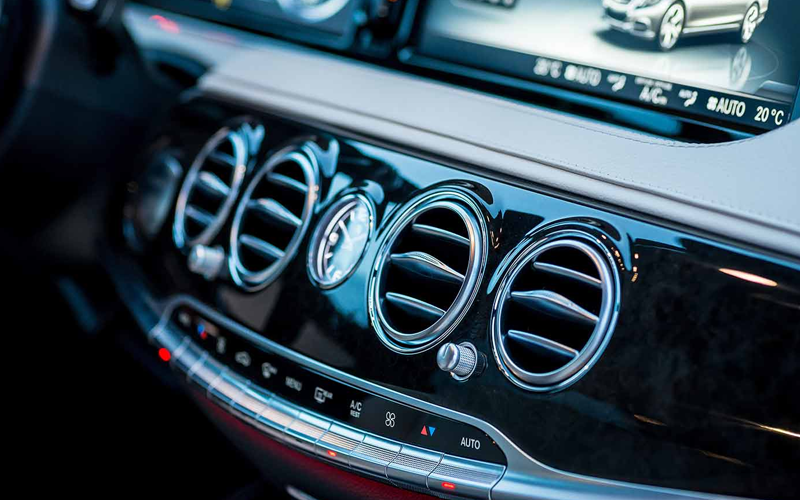 Optimal functioning of an AC is indispensable to regulate the temperature as well as the air quality of your car's cabin in summer as well as during the winter. Apart from rendering a favourable temperature during the summer, the Ac is responsible for filtering out bacteria, dirt and pollution. Hence it is essential to identify symptoms of AC's malfunctioning and get it resolved to ensure a healthy car environment.
If you are looking for reliable and efficient car air conditioning Bolton service, then you can visit us. Our service station is equipped with the latest and advanced tools to cater to a comprehensive range of service needs efficiently. Also, our experienced technicians provide you with the most professional diagnosis and solutions.
Symptoms of AC malfunctioning
Your Car's Ac is composed of 3 major parts – compressor, condenser and evaporator. All these three-parts work together to move the substance called refrigerant through high and low pressures. This movement allows it to change from gas to liquid and liquid to gas through various channels which helps to dissipate out heat and regulate the temperature. Malfunctioning in any of its part will have certain indications like:
Higher temperature in the cabin
 This is the primary sign and indicates malfunctioning of the compressor. A damaged compressor fails to regulate the refrigerant flow in the AC, therefore leading to insufficient cooling. In such a situation, the compressor needs to be replaced. 
However, the issue can also be caused by leaking of refrigerant or decrease in refrigerant level. In that case, you can go for air conditioning gas refill from us.
A properly functioning AC will provide you with a noiseless experience. Therefore if you notice unusual loud noise while operating the AC, it generally indicates some malfunctioning. The compressor of the AC makes use of pulley bearing and a clutch. Often this bearing and the clutch gets worn out and results in squealing or rattling noises. 
Therefore if you hear such noise, it indicates that the clutch or pulley bearing needs to be replaced. It would be best if you get it diagnosed early.
This is another indicator of faulty AC. If there is water condensation in the car's air conditioning system, it will lead to the growth of moulds and bacteria. This results in a whiff of pungent odour every time you switch on the AC.
Therefore, if you notice any such problems with your AC and are looking out for car AC repairing services near me, you can visit us for car air conditioning Bolton service and get best diagnosis, repairs and replacements.