Are you looking for Brakes Service for your vehicle?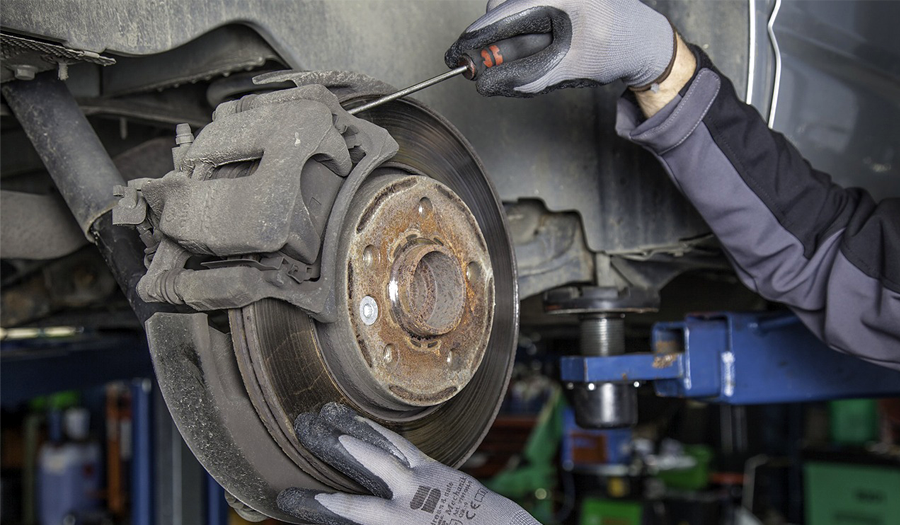 Are you noticing longer braking distances lately? Do you find it difficult to press the brake pedal?
If your answer to any of these questions is 'yes', your car's braking system is quite possibly malfunctioning. Optimally functioning brakes are crucial to your safety and that of others around you. Hence, you must never take these components for granted.
Skip your search for a brake repair Bolton and come down to The Arches Garage Ltd for prompt brake replacement services.
Common causes of a failing braking system
Lack of maintenance.
Damaged rotor disks.
Driving through water or mud.
Overheated and worn-out brake pads.
Overloading the car.
We recommend regular checks at a professional garage to avoid sudden brake failure. However, should you come across such a situation, it is wise not to waste your time searching for brake repairing service near me.
Repairing damaged brake pads isn't a good idea, and you will also run the risk of your vehicle failing annual MOTs. You must always opt for brake pad replacement to enjoy the continued smooth performance of your automobile.
Components of a car braking system
Master cylinder-

It contains hydraulic fluid that helps a car to stop or slow down on pressing the brake pedal.

Brake pads-

Its main job is to push against the rotor to slow down or stop the vehicle.

Brake lines-

It connects the master cylinder to other parts of the braking system.

Brake caliper

- It houses the brake pads, piston and rotor.

Brake discs-

This part is connected to the wheels of a car.
Signs of faulty car brakes
If your vehicle's braking system is on the verge of failing, you will come across the following indicators:
A squealing or squeaking noise when you press the brake pedal.
The brake light gets triggered.
Leaking of brake fluid.
A burning smell when driving.
Vibrations in the brake pedal.
Soft brake pedal.
The vehicle veers to one side when braking.
Never take these symptoms for granted as these can take the form of significant issues in no time. Instead of ignoring these, get your vehicle's braking system checked at our brake repair Bolton.
You should know that even a half meter increase in braking distance can prove to be dangerous in certain situations and emergencies.
Visit Arches Garage to experience the finest services of brake replacement Bolton. Please call us on 01204 370 864 to book an appointment. You can also visit us at Unit 8B, Riversdale Industrial Estate, Hacken Lane, Bolton, BL3 1SJ during business hours.