Are you looking for Suspension for your vehicle?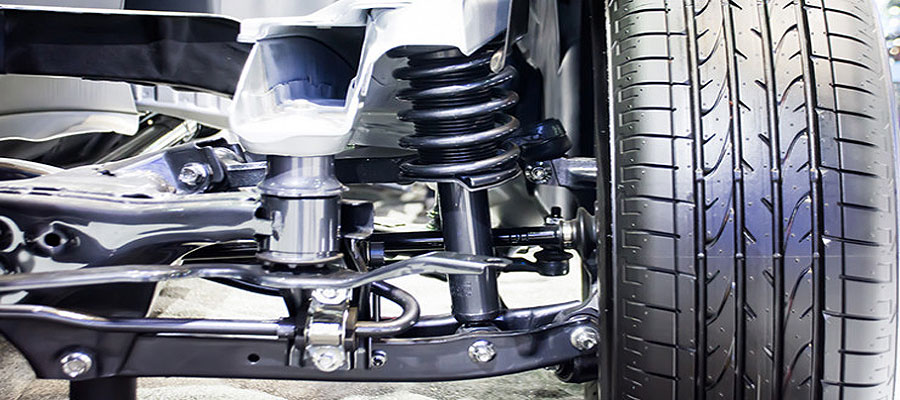 A well-functioning suspension system is necessary to ensure proper handling and steering precision.
Any fault in your car suspension system Bolton can increase the risk of accidents besides compromising your driving experience.
At The Arches Garage Ltd, we offer quality and thorough inspection of the suspension system to enhance your vehicle's overall performance.
Why opt for shock absorber replacement Bolton?
Your car suspension system Bolton needs to be in optimum working condition. Here are some reasons why.
Control:

 Replacing your vehicle's damaged struts and shock absorbers will help resist bounce, acceleration squats and sways.

Improved handling:

 To enhance the braking and handling capabilities of your vehicle, you can avail the services of our suspension repairing garage Bolton. This makes your ride less bumpy and helps in increasing safety as well.

Maintain proper contact with the surface:

A well-functioning suspension helps in maximising friction between the surface and your car tyres, thereby reducing rolling resistance and optimising traction.

Reduce wear and tear:

 Get your vehicle's worn-out 

shock absorbers Bolton

 replaced to reduce the chances of wear of other components.
Signs of damaged shock absorbers
Poor wheel alignment and off-centre steering wheel: Problems with the suspension may affect the wheel alignment of your vehicle. You will also notice that the steering wheel won't centre properly and the tyres will wear at an accelerated rate.
Increasingly bouncy rides: You will start to feel every bump on the road and experience a poor driving quality and comfort in case the shock absorbers are worn out.
Unusual knocking sounds: If your car is making knocking sounds whenever you drive over potholes and bumps, there might be issues with the struts. In such cases, visit our facility for prompt assistance. 
One end of the car sits lower: If you notice that one corner of your car is lower than the other, it might be an indication of issues with the suspension's springs. It is a key component that holds the car's weight. You will also hear a clunking noise when driving over bumps or while cornering if there are issues with the springs.
Are you searching for "car shock absorber repair near me"? 
Then we suggest you head over to our suspension repairing garage Bolton without any further delay.
For more information, contact The Arches Garage Ltd by calling us. You can also visit us at Unit 8B, Riversdale Industrial Estate, Hacken Lane, Bolton, BL3 1SJ during working hours.